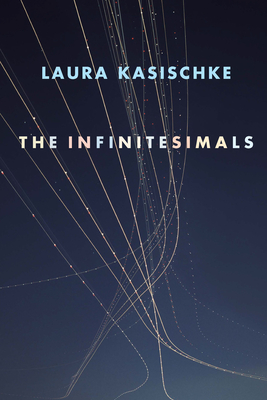 The Infinitesimals
Paperback

* Individual store prices may vary.
Description
Kasischke's poems are powered by a skillful use of imagery and the subtle, ingenious way she turns a phrase.--Austin American-Statesman
The Infinitesimals stares directly at illness and death, employing the same highly evocative and symbolic style that earned Laura Kasischke the 2012 National Book Critics Circle Award for poetry. Drawing upon her own experiences with cancer, and the lives and deaths of loved ones, Kasischke's new work commands a lyrical and dark intensity.
Laura Kasischke is the author of eight collections of poetry and seven novels. She teaches at the University of Michigan and lives in Ann Arbor, Michigan.

Copper Canyon Press, 9781556594663, 100pp.
Publication Date: July 22, 2014
About the Author
Raised in Grand Rapids, Michigan, and currently living in Chelsea, Michigan with her son, Laura Kasischke is the author of eight collections of poetry and seven novels, among them Space, in Chains (2011) which won the National Book Critics Circle award. Kasischke is the Allan Seager Colleagiate Professor of English Language & Literature at the University of Michigan, and has received many honors for her works, including the Juniper Prize, multiple Pushcart Prizes, and the Rilke Poetry Prize. She has received fellowships from the National Endowment for the Arts and the Guggenheim Foundation. Known for her expertise in narrative, in both her poetry collections and in her novels, Kasischke's novels The Life Before Her Eyes, Suspicious River, and Be Mine have been adapted for film. The winner of the Bobst Award for Emerging Writers, Kasischke's titles have been widely translated, and are particularly well-received in France.