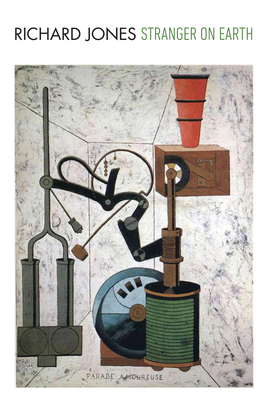 Stranger on Earth
Paperback

* Individual store prices may vary.
Description
Jones writes brief, simple poems about isolated incidents while gracefully alluding to the complex relationships underlying them. --Publishers Weekly
Skillful, direct, and surprisingly delicate. --The Village Voice
A poet of uncommon perceptual gifts. --Library Journal
Richard Jones's prodigious volume travels the wide arc of a lifetime in Proustian detail. He remembers a peripatetic upbringing, travels to London and Paris, separation from and reunion with his wife in the Italian countryside, morning tea with his daughter and trail runs with his sons, flights with a pioneering aviator father and conversations with a deaf mother. Impossible task, staying alive, Jones writes, and yet a perspicacious examination of the life we have lived yields clarity and enrichment. Finding poetry in what went before, Stranger on Earth opens the door to what Proust calls those dwelling-places deep within us that we would not have known how to enter.
Richard Jones has published eleven books of poetry and his poems have been featured on NPR's "All Things Considered." He is the founder and editor of Poetry East, and he teaches at DePaul University in Chicago, where he lives with his family.
Copper Canyon Press, 9781556595356, 328pp.
Publication Date: June 19, 2018
About the Author
Poet, critic, and editor Richard Jones has published eleven books of poetry and his poems have been featured on National Public Radio's "All Things Considered," and "The Writer's Almanac," as well as programs on the BBC. He has edited the anthologies Poetry and Politics and Of Solitude and Silence: Writings on Robert Bly, and his poetry was selected by Billy Collins to appear in the anthology Poetry 180. Jones has received the Coordinating Council of Literary Magazines' Editors Award for his work editing the literary journal Poetry East, which he founded in 1980. He has also worked for two decades with high school teachers, librarians, and community groups to develop reading skills and a wider audience for the art. Since 1987, Jones has been teaching at DePaul University, where he currently directs the creative writing program. He lives in Chicago with his wife and three children.