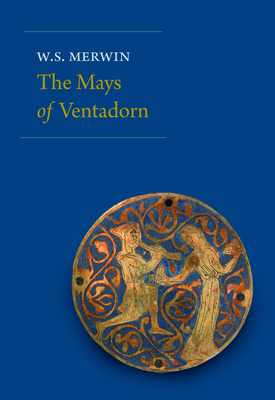 The Mays of Ventadorn
Paperback

* Individual store prices may vary.
Description
In The Mays Of Ventadorn, two time Pulitzer Prize-winning poet W.S. Merwin turns his mastery of language and power of attention to the origins of the twelfth-century Proven al troubadours. Merwin deftly blends personal anecdotes (his pilgrimage at the age of eighteen to visit Ezra Pound at St. Elizabeth's hospital or his 1954 purchase and subsequent restoration of an abandoned farmhouse in Quercy) with his exploration of Southern France's rich history and linguistic heritage. What begins as memoir develops into an intricate tapestry, a poetic lineage woven together over 900 years from the great troubadour Bernart de Ventadorn to Dante to Merwin himself. Interspersed with exquisite translations, biographies, and commentary on his favorite troubadours, Merwin shows us the beauty of the Proven al landscape alive with a deep spirit of place. The Mays Of Ventadorn is a love song written to the winding path of history and the glimpses of ourselves afforded over its distance.
Copper Canyon Press, 9781556595462, 192pp.
Publication Date: January 15, 2019
About the Author
A preeminent voice in American literature with a prolific career spanning over half a century, Merwin has received nearly every accolade available to an American poet including Pulitzer Prizes for his books Carrier of Ladders (1971) and The Shadow of Sirius (2009). He currently lives in Haiku, Hawaii.