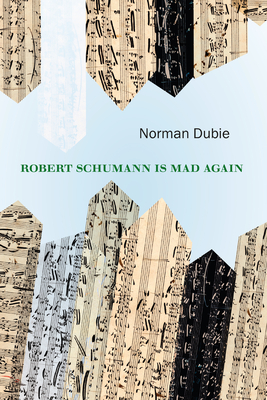 Robert Schumann Is Mad Again
Paperback

* Individual store prices may vary.
Description
In his newest collection, Robert Schumann is Mad Again, Norman Dubie explores human suffering in a narrative unlimited by time and space. From the fields of a fallen Jerusalem, to the sci-fi prison of the Ukraine's Crater Lviv, Dubie has crafted a kaleidoscope of reserved places and experiences throughout history. His ekphrastic work, a continual expansion of a legacy seeking to test "the limits of the lyric," spirals across the boundaries of nonfiction and the surreal, the artistic and the scientific. Norman Dubie reconciles the violence of cobbled streets and abandoned houses with the mysterious hum of the arts, "singing to nearly/ everyone who will listen." This collection pays homage to the voices of classic writers, artists, and scientists, where the likes of Francisco Goya, Paolo Uccello, and the collection's namesake evaluate this unnerving world, suspended in balanced chaos. Simultaneously solemn and experimental, Dubie's latest poems embrace his anxieties of aging and death, capturing a haunting sense of wonder that lingers like a cold touch and draws compassion for humanity's future.
Copper Canyon Press, 9781556595653, 80pp.
Publication Date: June 18, 2019
About the Author
The author of 26 collections, Dubie's many honors include the Bess Hokin Prize from the Poetry Foundation and the PEN Center USA Literary Award for Poetry.