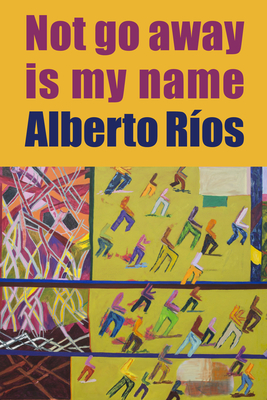 Not Go Away Is My Name
Paperback

* Individual store prices may vary.
Description
Resistance and persistence collide in Alberto Rios's sixteenth book, Not Go Away Is My Name, a book about past and present, changing and unchanging, letting go and holding on. The borderline between Mexico and the U.S. looms large, and R os sheds light on and challenges our sensory experiences of everyday objects. At the same time, family memories and stories of the Sonoron desert weave throughout as R os travels in duality: between places, between times, and between lives. In searching for and treasuring what ought to be remembered, R os creates an ode to family life, love and community, and realizes "All I can do is not go away. / Not go away is my name.
Copper Canyon Press, 9781556595875, 98pp.
Publication Date: May 12, 2020