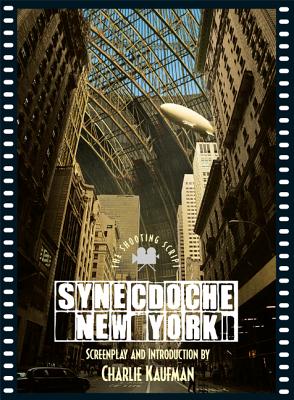 Synecdoche, New York
The Shooting Script
Paperback

* Individual store prices may vary.
Other Editions of This Title:
DVD-Video (3/20/2012)
Description
synecdoche [sih-NECK-doh-kee], noun. A figure of speech inwhich a part is used for the whole, as in the screen for movies.
From Charlie Kaufman, perhaps the most distinctive screenwritingvoice of our generation, comes a visual and philosophicadventure of epic proportions. Much as he did with hisgroundbreaking scripts for Being John Malkovich, Adaptation,and Eternal Sunshine of the Spotless Mind, Kaufman twists andsubverts the form and language of film as he delves into themind of a man who, obsessed with his own mortality, sets outto construct a massive artistic enterprise that could give somemeaning to his life. Starring Philip Seymour Hoffman,Samantha Morton, Michelle Williams, Catherine Keener,Emily Watson, Dianne Wiest, Jennifer Jason Leigh, HopeDavis, and Tom Noonan, and directed by Kaufman,Synecdoche, New York is an epic story of grand artistic ambitionsand creative madness.
This Newmarket Shooting Script® Book includes:
Exclusive introduction by Charlie Kaufman
Complete Shooting Script
Exclusive Q&A
Color photo section
Complete cast and crew credits
Newmarket Press, 9781557048134, 161pp.
Publication Date: November 4, 2008
About the Author
Charlie Kaufman previously collaborated with director Spike Jonze on Being John Malkovich, which was nominated for the Academy Award® for Best Screenplay. Kaufman's other scripts include Eternal Sunshine of the Spotless Mind, Human Nature, and Confessions of a Dangerous Mind.
or
Not Currently Available for Direct Purchase