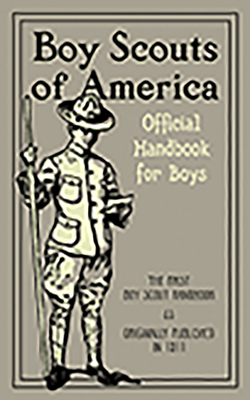 Official Handbook for Boys (Paperback)
Applewood Books, 9781557094414, 448pp.
Publication Date: August 1, 1997
* Individual store prices may vary.
Description
Over 31 million copies of the Official Handbook for Boys have been distributed since this first edition was published in 1911. The original Boy Scout Handbook standardized American scouting and emphasized the virtues and qualifications for scouting, delineating what the American Boy Scouts declared was needed to be a "well-developed, well-informed boy." The book includes information on the organization of scouting, signs and signaling, camping, scouting games, and a description of several scouting honors. Scouts past and present will be fascinated to see how scouting has changed in the ensuing years, and how it has stayed the same.
About the Author
From the preface: The Boy Scouts of America is a corporation formed by a group of men who are anxious that the boys of America should come under the influence of this movement and be built up in all that goes to make character and good citizenship.

In order that the work of the boy scouts throughout America may be uniform and intelligent, the National Council has prepared its "Official Handbook," the purpose of which is to furnish to the patrols of the boy scouts advice in practical methods, as well as inspiring information."