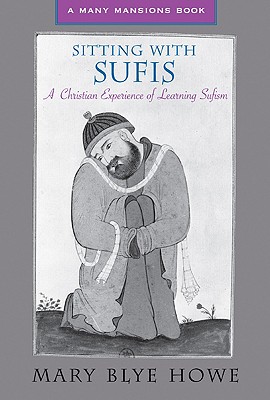 Sitting with Sufis
A Christian Experience of Learning Sufism
Paperback

* Individual store prices may vary.
Description
In Mary Blye Howe's A Baptist Among the Jews, she offered a powerful, personal account of her journey into Judaism. Now, as she continues her spiritual journey and honest explorations of the traditions that are first cousins to her native Christianity, Howe discovers the depths of the Sufi tradition. Through informative detail and enlightening descriptions of spiritual practices, Howe reveals the exhilarating freedom and joy that come with discovering new aspects of God. She introduces us to some of the West's most important Sufi teachers as they tell stories, share laughter, and travel across the world to Sufi holy sites. In her personal style, Howe also explores the mysteries of the sema--the meditation movement that made Rumi famous--and invites us to experience what it is like to whirl at midnight under a starlit sky on a ranch in the Texas Hill country. This important book will appeal to everyone who was drawn into another religious world by A Baptist Among the Jews. Mary Blye Howe shows once again how there is beauty in other religious traditions and how it can be discovered even if from the outside.
Praise For Sitting with Sufis: A Christian Experience of Learning Sufism…
"This brief but poignant account of Howe's spiritual journey with Sufis is an interfaith gem that ought to embolden others to act upon their deepest yearnings to draw closer to God." Spirituality & Health April 9, 2005

"Those seeking to affirm the universalism of core teachings of different religions, and those drawn to the mystical religious path, will welcome this small memoir." Publishers Weekly January 17, 2005<hr>
Paraclete Press, 9781557254153, 124pp.
Publication Date: February 1, 2005
or
Not Currently Available for Direct Purchase