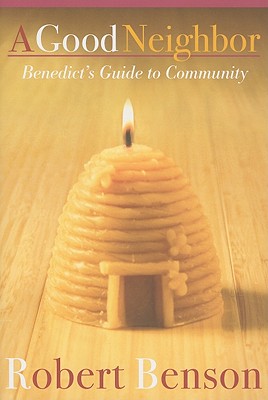 A Good Neighbor
Benedict's Guide to Community
Paperback

* Individual store prices may vary.
Description
If you long for more meaningful connections to other people…

We've never needed this book more than we do right now. Most of us are involved with people all day long, every day, but rarely do we feel a part of real community in our lives.

In A Good Neighbour Robert Benson takes an intimate look at how others are defining, discovering, nurturing and sustaining life and love right where they are. Facing the confusing conflictions of modern life head on, Benson shows what it means to live in our neighborhoods, work at our jobs, be family, and friends, in ways that build places of relationship, love and mutual support.

Praise for Robert Benson:

"Robert Benson's writing reminds us of things we have half forgotten. It opens our eyes to things we have only half seen."
-Frederick Buechner

"Benson's writing is spare, simple, understated, always faintly humurous, and very forceful without seeming to be."
-Paula D'Arcy


Paraclete Press, 9781557255822, 96pp.
Publication Date: August 1, 2009
About the Author
Robert Benson writes and speaks on living a more contemplative and prayerful life in a modern world, about the search for and the discovery of the sacred in the midst of our everyday lives. An alumnus of the Academy for Spiritual Formation, he is also a member of the Friends of Silence and of the Poor, an ecumenical order of lay people. Robert is the author of many books including In Constant Prayer, A Good Life: Benedict's Guide to Everyday Joy, and A Good Neighbor: Benedict's Guide to Community.