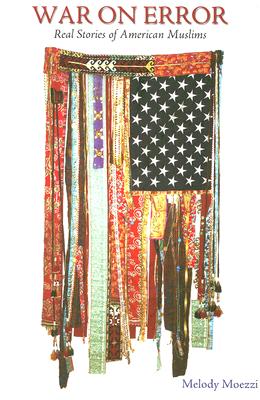 War on Error (Paperback)
Real Stories of American Muslims
University of Arkansas Press, 9781557288554, 150pp.
Publication Date: December 1, 2007
Other Editions of This Title:
Hardcover (7/1/2007)
* Individual store prices may vary.
Description
War on Error brings together the stories of twelve young people, all vastly different but all American, and all Muslim. Their approaches to religion couldn't be more diverse: from a rapper of Korean and Egyptian descent to a bisexual Sudanese American to a converted white woman from Colorado living in Cairo and wearing the hijab. These individuals, whether they were born to the religion or came to it on their own, have made their own decisions about how observant they'll be, whether or not to fast, how often to pray, and what to wear. Though each story is unique, each is also seen through the searching eyes of Melody Moezzi, herself an American Muslim of Iranian descent. She finds that the people she interviews are horrified that, in a post-9/11 world, they have seen their religion come to be represented, in the minds of many Americans, by terrorism. These thoughtful and articulate individuals represent the truth about the faith and its adherents who are drawn to the logic, compassion, and tolerance they find in Muslim teachings. Moezzi, ever comfortable with contradiction and nuance, is a likable narrator whose underlying assumption that "faith is greater than dogma" is strengthened as she learns more about her religion and faces her own biases and blind spots. This fresh new voice, combined with the perceptions and experiences of her fellow American Muslims, make for a read that is both illuminating and enjoyable.
About the Author
Melody Moezzi is a recent graduate of the Emory University School of Law and Emory University Rollins School of Public Health, and she is the founder of Insha'Allah, an Atlanta-based group devoted to peace, noncompulsion in any faith, and the recognition of equality across race, gender, and sexuality.
Praise For War on Error: Real Stories of American Muslims…
"Engaging and well-written." —Publisher's Weekly "A thoughtful and moving effort to come to terms with being an American Muslim from a positive and proactive perspective." —From the foreword "These voices should be heard and these stories must be told." —Suzanne Blum, coauthor of Translating Culture: A Rhetoric for Ethnographic Writing in the Composition Classroom
or
Not Currently Available for Direct Purchase