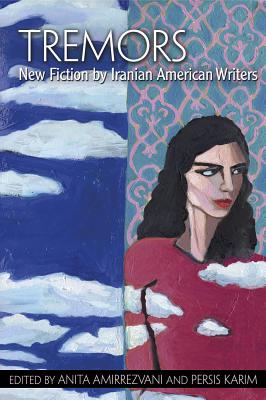 Tremors (Paperback)
New Fiction by Iranian American Writers
University of Arkansas Press, 9781557289957, 360pp.
Publication Date: February 1, 2013
* Individual store prices may vary.
Description
This groundbreaking anthology brings together twenty-seven authors from a wide range of experiences that offer new perspectives on the Iranian American story. The authors in Tremors represent the maturing voice of Iranian American fiction from the vantage point of those who were born and raised in Iran, as well as those writers who reflect a more distant, but still important, connection to their Iranian heritage. Altogether, these narratives capture the diversity of the Iranian diaspora and complicate the often-narrow view of Iranian culture represented in the media. The stories and novel excerpts explore the deeply human experiences of one of the newest immigrant groups to the United States in its attempts to adjust and assimilate in the face of major historical upheavals such as the 1979 Iranian revolution, the hostage crisis, and the attacks of September 11, 2001. The stories set in Iran testify to the resilience, dignity, and humor of a people rich in history and culture.
About the Author
Anita Amirrezvani is the author of the novels The Blood of Flowers and Equal of the Sun.
Praise For Tremors: New Fiction by Iranian American Writers…
"A diverse view of the Iranian-American experience...the characters in each story demonstrate great resilience and pride in the face of their political and cultural challenges." --Publishers Weekly, 2/18/13
"This marvelous anthology celebrates something far beyond arrival for Iranian-American writing, introducing a chorus of voices with an exceptionally broad range of experience and stylistic mastery. Tremors shakes up any easy assumptions that the reader may hold about Iran, and claims a new territory in the global landscape of literature." --Zara Houshmand, author of A Mirror Garden
"A stunning and important collection of modern Iranian-American fiction, Tremors is a must read for anyone who seeks to see beyond the headlines. And dare I say, that should be everyone." --Melody Moezzi, award-winning author and activist
"This anthology gives us access to a world that has been largely invisible to Americans, but, more than that, it opens up to us an extraordinary range of voices and talents and makes it clear that as Iranian and American culture come to terms with, and begin to understand, one another, an exciting, high-quality literature is being born."
—Harvard Review