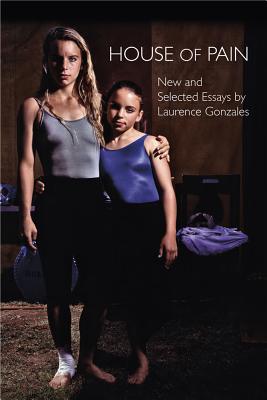 House of Pain
New and Selected Essays
Paperback

* Individual store prices may vary.
Description
Laurence Gonzales began his successful publishing career in 1989 with the publication of The Still Point and later The Hero's Apprentice (1994), both with the University of Arkansas Press. From these collections of essays he went on to write for renowned magazines in addition to publishing several books, including the best selling Deep Survival. His journalism garnered two National Magazine Awards, and his latest nonfiction book, Surviving Survival, was named by Kirkus as one of the best books of 2012.
This new collection of essays shows us the sometimes hair-raising, sometimes heart-wrenching writing that Gonzales has become known for. This "compelling and trustworthy guide" (Booklist) takes us from a maximum-security prison to a cancer ward, from a mental institution to the World Trade Center. Among the essays included is "Marion Prison," a National Magazine Award finalist, with its intimate view inside the most maximum security prison in America. "House of Pain" takes the reader into the life of a brain surgeon at Chicago's Cook County Hospital, a grim world that few ever see. "Rites of Spring," another National Magazine Award finalist, follows Gonzales and his wife on their journey through cancer, not once, but twice.
Other stories venture above the Arctic Circle, flying deep into the Alaskan wilderness among grizzly bears and trumpeter swans; explore aerobatics in high-performance aircraft; and eulogize Memphis and Miami as American cities that mourn their fates in uniquely different ways.
Praise For House of Pain: New and Selected Essays…
"Gonzales travels where few people might want to go, and he brings back wondrous tales. ...A pleasure for his admirers." --Kirkus Reviews, September 2013

"Gonzales is a brilliant prose stylist who vividly and insightfully takes readers to the scenes and circumstances most would rather not witness firsthand but yearn to comprehend." --Booklist
University of Arkansas Press, 9781557289995, 309pp.
Publication Date: October 1, 2013
About the Author
Laurence Gonzales is the author of numerous books, including the bestseller Deep Survival: Who Lives, Who Dies, and Why and the novel Lucy. He began his publishing career at the University of Arkansas Press with the publication of The Still Point: Essays in 1989.