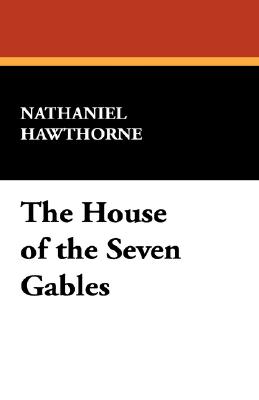 The House of the Seven Gables (Hardcover)
Wildside Press, 9781557423023, 228pp.
Publication Date: April 12, 2005
Other Editions of This Title:
Paperback (12/16/2017)
Paperback (2/23/2017)
Paperback (9/24/2017)
Paperback (9/3/2019)
Paperback (7/29/2012)
Paperback (8/27/2018)
Paperback (7/30/2008)
Paperback (6/20/2018)
Paperback (12/11/2015)
Paperback (10/25/2005)
Paperback (10/27/2017)
Paperback (7/1/2014)
Paperback (7/30/2008)
Paperback (10/28/2017)
Paperback (7/1/2008)
Paperback (2/12/2017)
* Individual store prices may vary.
Description
"Hawthorne's tale about the brooding hold of the past over the present is a complex one, twisting and turning its way back through many generations of a venerable New England family, one of whose members was accused of witchcraft in 17th century Salem. More than 200 years later, we meet the family in its decaying, gabled mansion, still haunted by the presence of dead ancestors: Hepzibah, an elderly gentlewoman fallen on bad times; her ineffectual brother, Clifford; and young Phoebe, a country maiden who cheerfully takes it upon herself to care for her two doddering relations. There's also Holgrave, a free-spirited daguerreotypist, who makes a surprising transformation into conventional respectability at the story's end." --School Library Journal "A large and generous production, pervaded with that vague hum, that indefinable echo, of the whole multitudinous life of man, which is the real sign of a great work of fiction." --Henry James Introduction by Basil Davenport. Also includes the author's original preface.