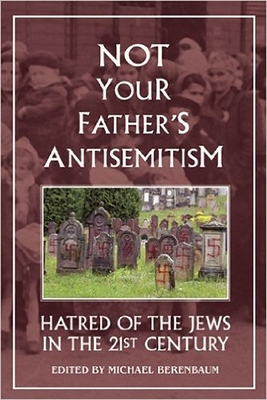 Not Your Father's Antisemitism (Paperback)
Hatred of the Jews in the Twenty-First Century
Paragon House Publishers, 9781557788740, 382pp.
Publication Date: April 1, 2008
* Individual store prices may vary.
Description
In sixteen crisp essays written by distinguished scholars from diverse disciplines, backgrounds and countries, Not Your Father's Antisemitism argues that contemporary hatred of the Jews is not a throwback to the 1930s but a unique manifestation of 21st century humanity and the post-modernist crisis. The work examines antisemitism in contemporary Europe; in classical and contemporary Islam; it follows the migration of discredited myths from the Christian West to Islam, namely the Protocols of the Elders of Zion and Holocaust Denial; it argues for American exceptionalism - namely, that the problem of antisemitism in the contemporary US is less acute that many would maintain - even as explores antisemitism on the right and the left in the United States today, and, finally, it examines the impact of Isr'l both in quelling the flames and fueling the fires of contemporary antisemitism.
About the Author
MICHAEL BERENBAUM was the Director of the United States Holocaust Research Institute of the US Holocaust Memorial Museum and the Goldman Adjunct Professor of Theology at Georgetown University. From 1988-1993, he served as Project Director of the United States Holocaust Memorial Museum, where he was responsible for the conceptualization and development of the Museum's permanent exhibition. Berenbaum is the President and CEO of The Survivors of the Shoah, A Visual History Foundation, located in Los Angeles, CA.
or
Not Currently Available for Direct Purchase