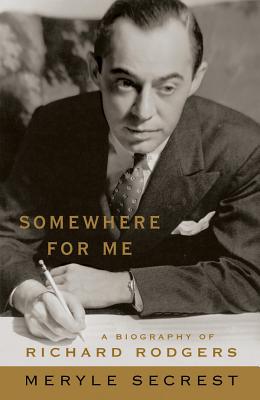 Somewhere for Me - A Biography of Richard Rodgers (Applause Books) (Paperback)
Applause Books, 9781557835819, 478pp.
Publication Date: October 1, 2002
* Individual store prices may vary.
Description
No American composer has been more widely celebrated, nor so consistently misunderstood as Richard Rodgers. Although he was one of America's most brilliant and prolific composers, whose credits include more than 900 published songs, 40 Broadway musicals and numerous films, Rodgers is widely believed to be the almost stolid opposite of who he really was. Meryle Secrest shows us for the first time his complex nature and the inspiration for his art. Looking intensely at Rodger's unparalleled career, Secrest follows his close and fruitful working relationship with Lorenz Hart, a collaboration that resulted in more than thirty musicals but was ultimately undone by Hart's alcoholism. Moving on to Rodger's second collaborator, Secrest records the triumphs with the gifted and more stable Oscar Hammerstein, including Carousel, South Pacific and The King and I, along with many more. Rodgers' personal life is explored, as well. Secrest writes about the composer's childhood, and how, from an early age, he used music to escape. And she explores Rodgers' own battle with alcohol, as well as the deep tensions in his 49-year marriage to Dorothy Feiner. Somewhere for Me is both a vivid portrait of American musical theatre, and an illuminating examination of one of its greatest artists.