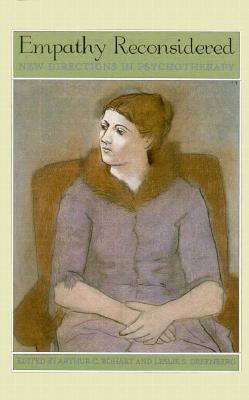 Empathy Reconsidered
New Directions in Psychotherapy
Hardcover

* Individual store prices may vary.
Description
Empathy -- the sense of being "in feeling" with another -- has long been acknowledged as an important part of the therapist-patient bond. But with the advent of managed-care approaches, short-term psychotherapy, and the growing popularity of manualized approaches, empathy has started to take on a diminished role seen as a useful but not vital element in therapy, good to have but not necessary for the therapy's success.
With this book, the authors reclaim empathy's central place in therapy and present a new and forceful vindication of empathy -- not as one inconsequential ingredient but as the crucial element in therapy, that allows for heightened interactions and the development of the client's key life skills. Indeed, empathy is a core component of many orientations: feminist, relational, and client-centered, among others.
As the authors note, many practitioners are unaware that there is lively and ongoing research in this area or that new theories, perspectives, and approaches to empathy are continually coming forward. This book serves as a lively corrective to this misperception.The book examines alternative concepts such as validation and provides ample case studies showing the roles that empathy plays in different theoretical perspectives. Empathy Reconsidered provides a fascinating overview that will be of practical value to clinicians, theoreticians, and researchers.

American Psychological Association (APA), 9781557984104, 477pp.
Publication Date: January 1, 1997
or
Not Currently Available for Direct Purchase