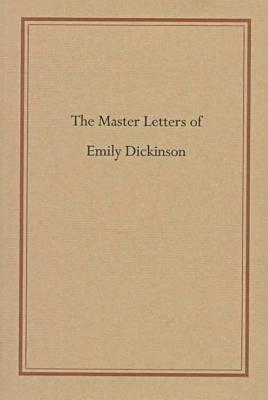 The Master Letters of Emily Dickinson (Paperback)
Amherst College, 9781558491557, 52pp.
Publication Date: May 15, 1998
* Individual store prices may vary.
Description
These three letters, which Emily Dickinson drafted to a man she called "Master," stand near the heart of her mystery. Although there is no evidence the letters were ever posted, they indicate a long relationship, geographically apart, in which correspondence would have been the primary means of communication. Dickinson did not write letters as a fictional genre, and these were surely part of a much larger correspondence yet unknown to us. In the week following Dickinson's death on May 15, 1886, Lavinia Dickinson found what she described as a locked box containing seven hundred of her sister's poems. The Master letters may have been among them, for they were clearly not with the correspondence, which Lavinia destroyed upon discovery. Of primary importance, the Master letters nevertheless have had an uncertain history of discovery, publication, dating, and transcription. This publication, issued at the centennial of Emily Dickinson's death, presents the three letters in chronological order, based upon new dating of the manuscripts, and provides their texts in facsimile as well as in transcriptions that show stages in the composition of each letter.
About the Author
R. W. Franklin was Director of the Beinecke Rare Book and Manuscript Library, Yale University. He is the recipient of the Emily Dickinson International Society's Award for Outstanding Contribution.
or
Not Currently Available for Direct Purchase