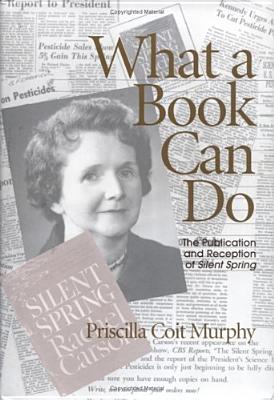 What a Book Can Do (Hardcover)
The Publication and Reception of "Silent Spring"
University of Massachusetts Press, 9781558494763, 288pp.
Publication Date: April 1, 2005
* Individual store prices may vary.
Description
In 1962 the publication of Rachel Carson's Silent Spring sparked wide-spread public debate on the issue of pesticide abuse and environmental degradation. The discussion permeated the entire print and electronic media system of mid-twentieth-century America. Although Carson's text was serialized in the New Yorker, it made a significant difference that it was also published as a book. With clarity and precision, Priscilla Coit Murphy explores the importance of the book form for the author, her editors and publishers, her detractors, the media, and the public at large. Murphy reviews the publishing history of the Houghton Mifflin edition and the prior New Yorker serialization, describing Carson's approach to her project as well as the views and expectations of her editors. She also documents the response of opponents to Carson's message, notably the powerful chemical industry, including efforts to undermine, delay, or stop publication altogether. Murphy then investigates the media's role, showing that it went well beyond providing a forum for debate. In addition, she analyzes the perceptions and expectations of the general public regarding the book, the debate, and the media. By probing all of these perspectives, Murphy sheds new light on the dynamic between newsmaking books, the media, and the public. In the process, she addresses a host of broader questions about the place of books in American culture, past, present, and future.

or
Not Currently Available for Direct Purchase