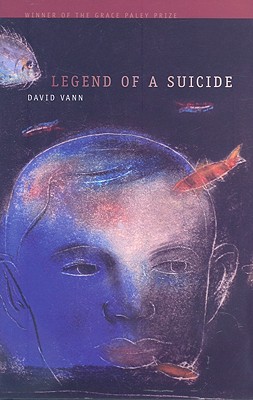 Legend of a Suicide (Hardcover)
University of Massachusetts Press, 9781558496729, 172pp.
Publication Date: November 1, 2008
* Individual store prices may vary.
Description
In "Ichthyology," a young boy watches his father spiral from divorce to suicide. The story is told obliquely, often through the boy's observations of his tropical fish, yet also reveals his father's last desperate moves, including quitting dentistry for commercial fishing in the Bering Sea. "Rhoda" goes back to the beginning of the father's second marriage and the boy's fascination with his stepmother, who has one partially closed eye. This eye becomes a metaphor for the adult world the boy can't yet see into, including sexuality and despair, which feel like the key initiating elements of the father's eventual suicide. "A Legend of Good Men" tells the story of the boy's life with his mother after his father's death through the series of men she dates. In "Sukkwan Island," an extraordinary novella, the father invites the boy home-steading for a year on a remote island in the southeastern Alaskan wilderness. As the situation spins out of control, the son witnesses his father's despair and takes matters into his own hands. In "Ketchikan," the boy is now thirty years old, searching for the origin of ruin. He tracks down Gloria, the woman his father first cheated with, and is left with the sense of "a world held in place, as it turned out, by nothing at all." Set in Fairbanks, where the author's father actually killed himself, "The Higher Blue" provides an epilogue to the collection.

or
Not Currently Available for Direct Purchase