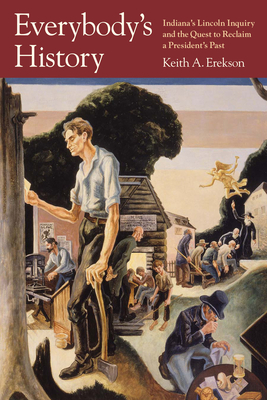 Everybody's History (Paperback)
Indiana's Lincoln Inquiry and the Quest to Reclaim a President's Past (Public History in Historical Perspective)
University of Massachusetts Press, 9781558499157, 250pp.
Publication Date: January 19, 2012
* Individual store prices may vary.
Description
Revered by the public, respected by scholars, and imitated by politicians, Abraham Lincoln remains influential more than two hundred years after his birth. His memory has inspired books, monuments, and museums and also sparked controversies, rivalries, and forgeries. That so many people have been interested in Lincoln for so long makes him an ideal subject for exploring why history matters to ordinary Americans as well as to academic specialists.
In Everybody's History, Keith A. Erekson focuses on the Southwestern Indiana Historical Society -- an organization composed of lawyers, historians, collectors, genealogists, teachers, college presidents, and newspaper editors -- who joined together during the 1920s and 1930s to recover a part of Lincoln's life his biographers had long ignored: the years from age seven to twenty-one when he lived on the Indiana frontier. Participants in the "Lincoln Inquiry," as it was commonly known, researched old records, interviewed aging witnesses, hosted pageants, built a historical village, and presented their findings in public and in print. Along the way they defended their methods and findings against competitors in the fields of public history and civic commemoration, and rescued some of Indiana's own history by correcting a forgotten chapter of Lincoln's.
Everybody's History traces the development of popular interest in Lincoln to uncover the story of an extensive network of nonprofessional historians who contested old authorities and advanced new interpretations. In so doing, the book invites all who are interested in the past to see history as both vital to public life and meaningful to everybody.
About the Author
Keith A. Erekson is assistant professor of history at the University of Texas at El Paso. Visit the author's website at http: //www.keitherekson.com/books/everybodys-history. Or find Everybody's History on Facebook at http: //www.facebook.com/everybodys.history.
or
Not Currently Available for Direct Purchase