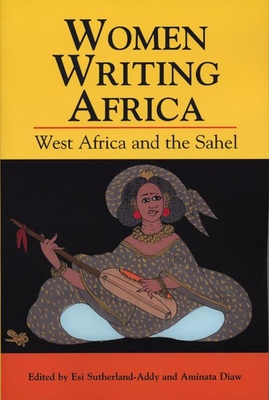 Women Writing Africa (Hardcover)
West Africa and the Sahel (Women Writing Africa Project (Cloth) #2)
Feminist Press, 9781558615014, 480pp.
Publication Date: August 1, 2008
* Individual store prices may vary.
Description
The acclaimed Women Writing Africa Project continues with the second volume of Women Writing Africa: West Africa and the Sahel. Drawing upon more than a decade of research, West Africa and the Sahel covers the territory where most African Americans find their roots. The collection encompasses an epic cultural history through the voices of women represented in twenty languages spoken in an area encompassing twelve countries. Beginning with African kingdoms dating six centuries or more before colonialism and independence, the volume gathers 132 texts--stories, songs, letters, drama, oral history, diaries, and historical documents--each with a readable authoritative headnote explaining its cultural and historical contexts. A general introduction provides an overview of West African cultural and literary history, including the brilliant and diverse traditions of women's oral literatures.
About the Author
Esi Sutherland-Addy (Ph.D. Hon, Hon FCP) is senior research fellow, head of the Language, Literature, and Drama Section, Institute of African Studies, and associate director of the African Humanties Institue Program at the University of Ghana. Aminata Diaw teaches in the Faculty of Arts and Humanities at the Cheikh Anta Diop University in Dakar, Senegal, where she is currently the public affairs director of the Centre for Cultural and Scientific Programs. She is also Secretary General of the Senegalese Council of Women and Chair for the subcommittee on Humanities and Social Sciences of the National Commission of UNESCO.
or
Not Currently Available for Direct Purchase