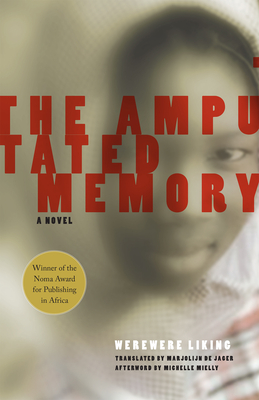 The Amputated Memory (Women Writing Africa) (Hardcover)
Feminist Press, 9781558615557, 446pp.
Publication Date: November 1, 2007
* Individual store prices may vary.
Description
.."..An expansive, eclectic, and innovative novel."--Women's Review of Books
A modern-day Things Fall Apart, The Amputated Memory explores the ways in which an African woman's memory preserves, and strategically forgets, moments in her tumultuous past as well as the cultural past of her country, in the hopes of making a healthier future possible.
Pinned between the political ambitions of her philandering father, the colonial and global influences of encroaching and exploitative governments, and the traditions of her Cameroon village, Halla Njoke recalls childhood traumas and reconstructs forgotten experiences to reclaim her sense of self. Winner of the Noma Award--previous honorees include Mamphela Ramphele, Ngugi wa Thiong'o, and Ken Saro-Wiwa--The Amputated Memory was called by the Noma jury "a truly remarkable achievement . . . a deeply felt presentation of the female condition in Africa; and a celebration of women as the country's memory."
About the Author
Since 1978, Cameroon-born artiste extraordinaire Werewere Liking has been living in the Ivory Coast, where she established the Village Ki-Yi, a self-supporting center for the performing and fine arts. A singer, dancer, actor, playwright, songwriter, and author of two titles previously published in the United States, Liking has been honored across the globe for her writing and theater work; she has performed at such venues as the Kennedy Center.Marjolijn de Jager teaches French, Dutch, and literary translation at New York University and works as an independent literary translator, most recently on Assia Djebar's Children of the New World.Michelle Mielly received her PhD from Harvard University and is now teaching in the Department of Comparative Literature at Pennsylvania State University.