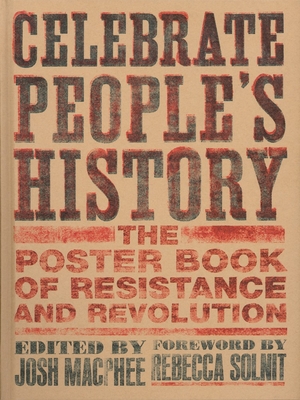 Celebrate People's History! (Hardcover)
The Poster Book of Resistance and Revolution
Feminist Press, 9781558616776, 255pp.
Publication Date: November 9, 2010
* Individual store prices may vary.
Description
The best way to learn history is to visualize it Since 1998, Josh MacPhee has commissioned and produced over one hundred posters by over eighty artists that pay tribute to revolution, racial justice, women's rights, queer liberation, labor struggles, and creative activism and organizing. Celebrate People's History presents these essential moments--acts of resistance and great events in an often hidden history of human and civil rights struggles--as a visual tour through decades and across continents, from the perspective of some of the most interesting and socially engaged artists working today. Celebrate People's History includes artwork by Cristy Road, Swoon, Nicole Schulman, Christopher Cardinale, Sabrina Jones, Eric Drooker, Klutch, Carrie Moyer, Laura Whitehorn, Dan Berger, Ricardo Levins Morales, Chris Stain, and more.
About the Author
Josh MacPhee is a designer, artist, and archivist. He is a founding member of the Justseeds Artists' Cooperative, and the author of over a half dozen books, including An Encyclopedia of Political Record Labels. He is a coeditor of Signal: A Journal of International Political Graphics and Culture and he cofounded and helps run Interference Archive, a public collection of cultural materials produced by social movements. For over twenty years he has been organizing the Celebrate People's History poster series, a collection of over 125 posters commemorating important social justice events, groups, and individuals.
or
Not Currently Available for Direct Purchase