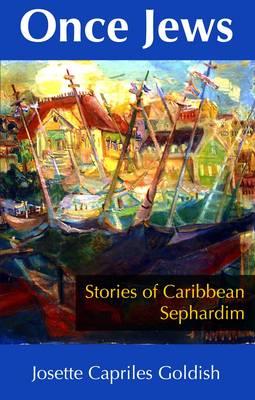 Once Jews
Stories of Caribbean Sephardim
Paperback

* Individual store prices may vary.
Description
The phrase "I am Catholic, but I am Jewish" may seem contradictory to some, but in the Caribbean islands and the countries of the Caribbean periphery, there are hundreds if not thousands of individuals who identify themselves in this manner and can trace their ancestry back to the early Sephardim of the Dutch island of Cura ao. The nineteenth century was a time of great political and economic upheaval in the Caribbean, precipitating waves of migration away from stagnant economies, revolutions, and religious persecution. The Sephardic Jews of Cura ao were active participants in this changing environment. They left the recessionary economy of the Dutch island in search of better opportunities in St. Thomas, Virgin Islands; Coro, Venezuela; Santo Domingo, Dominican Republic; Barranquilla, Colombia; and many other Caribbean ports. Here, the Lopez Penhas, De Marchenas, Delvalles, Capriles, Sassos, Seniors, Curiels, Salas, and Alvares Correas involved themselves in all aspects of their new abodes. They were retailers, traders, politicians, poets, industrial entrepreneurs, doctors, lawyers, and other professionals, each contributing in their own way to the economic and cultural growth of the countries that became their homes. Over time, they and their descendants fully assimilated into their host communities. Yet, throughout the centuries, the generations that came after them continued to remember their Sephardic, Cura aoan heritage. This book tells their stories.
Markus Wiener Publishers, 9781558764941, 352pp.
Publication Date: March 15, 2009