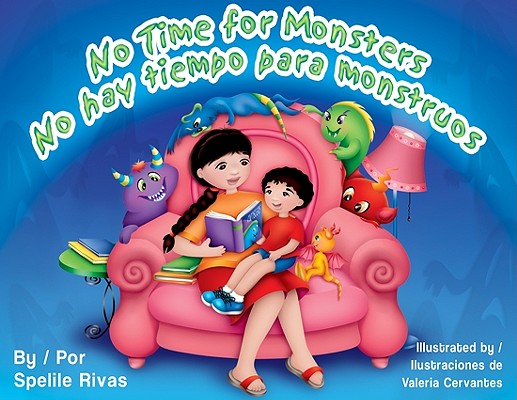 No Time for Monsters/No Hay Tiempo Para Monstruos (Hardcover)
Pinata Books, 9781558854451, 32pp.
Publication Date: April 1, 2010
* Individual store prices may vary.
Description
Like most kids, Roberto doesn't want to help with household chores. Who wants to clean the bedroom? Yuck Roberto tells his mother he can't clean his room because he's afraid the Closet Monster might lock him away forever "Maybe you should help me," he tells his mother. "The Closet Monster is afraid of you." But Mama insists he clean his own room. And when Mama asks for Roberto's help wiping the table and sweeping the kitchen floor, he again tries to wiggle out of cleaning because of his fear of monsters. "If I sweep the floor," he says, "the Dust Monster might come and blow me away forever " Later, when Roberto is ready for his mother to read him a story, she turns the tables on him. "If I read you a story," Mama says, "the Work Monster might come and take me away forever." So Roberto grabs a mop and willingly helps his mom finish the chores. Together, Roberto and his mother put an end to the cleaning and the monsters In this entertaining picture book about a boy's creative attempts to avoid doing chores around the house, first-time children's book author Spelile Rivas creates an amusing scenario to illustrate how working together to complete tasks can be productive and fun.
or
Not Currently Available for Direct Purchase