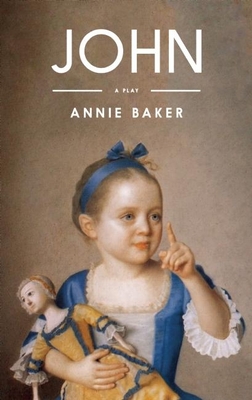 John (Tcg Edition) (Paperback)
Theatre Communications Group, 9781559365291, 160pp.
Publication Date: July 5, 2016
Other Editions of This Title:
Hardcover (7/19/2016)
* Individual store prices may vary.
Description
"Annie Baker's John is so good on so many levels that it casts a unique and brilliant light... By not rushing things--by letting the characters develop as gradually and inevitably as rain or snowfall--Baker returns us to the naturalistic but soulful theatre that many of her contemporaries and near-contemporaries have disavowed in their rush to be 'postmodern.'"
- New Yorker "John, like any great play, raises a lot of questions-not just about the human experience, but also about the state of contemporary theater, it doesn't provide many answers; it is not the playwright's responsibility to do so.... In John she co-opts the viewer for her own aesthetic use, heightening the tension onstage and deepening the quiet relationships between her characters. Through John, she displays an understanding that the audience is part of the theatrical experience, an inevitability as certain as a Chekhovian gun." - Slate The week after Thanksgiving. A bed & breakfast in Gettysburg, Pennsylvania. A cheerful innkeeper. A young couple struggling to stay together. Thousands of inanimate objects, watching. The description by the playwright of the setting is simple, but Annie Baker's compelling new work is revolutionary in theme and structure and challenges the boundaries of what theatre can be. A kind of magical super-realism permeates throughout this quietly evolving tale, with both the actors and the audience fully vested together in a mesmerizing exploration of the frailty and loneliness of human experience.