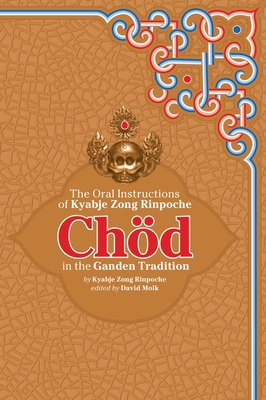 Chod in the Ganden Tradition: The Oral Instructions of Kyabje Zong Rinpoche (Paperback)
The Oral Instructions of Kyabje Zong Rinpoche
Snow Lion Publications, 9781559392617, 218pp.
Publication Date: November 8, 2006
Description
In Chod in the Ganden Tradition, we encounter not only the life and teachings of one of the greatest Tibetan masters in modern times, but also instructions in one of the most interesting Tibetan techniques for working with basic fears, applicable to Chod practitioners from all lineages. The instructions are offered with the engaging directness, wit, and stories for which Rinpoche was legendary. He tells miraculous accounts of the Ganden Oral Lineage masters and then gives detailed explanations of the actual practice, including such topics as the degree of fear necessary for Chod practice, and how to remember dream and death morning, noon, and night. Also provided are the Chod sadhanas for chanting in English.
About the Author
Kyabje Zong Rinpoche was born in Eastern Tibet in 1904 and became abbot of Ganden Shartse Monastery in 1937. He was the first principal of the Central Institute of Tibetan Higher Studies in Sarnath. David Molk began to study with Zong Rinpoche twenty-five years ago and has translated for many Tibetan lamas. He lives in Big Sur, California.
Praise For Chod in the Ganden Tradition: The Oral Instructions of Kyabje Zong Rinpoche…
"We finally have a wonderful testament to the wisdom, compassion, and erudition of one of Tibet's greatest twentieth-century Buddhist masters, Kyabje Zong Rinpoche. Those who have had the good fortune to listen to the late Kyabje Rinpoche will recognize the immediacy, freshness, and humor of this great master's teachings, captured beautifully in this wonderful book. With this book, the translators have also brought an important aspect of Tsongkhapa's more mystical teachings to the English-speaking world."—Thupten Jinpa

"The great modern Tibetan master Kyabje Zong Rinpoche provides detailed instructions for the practice of Chöd, along with bone-chilling and often humorous tales of Chöd masters and their students."—Tricycle


"An excellent survey of one of the finest Tibetan masters of our times. . . . Any collection strong in Tibetan Buddhist principles must have this."—Midwest Book Review
Advertisement