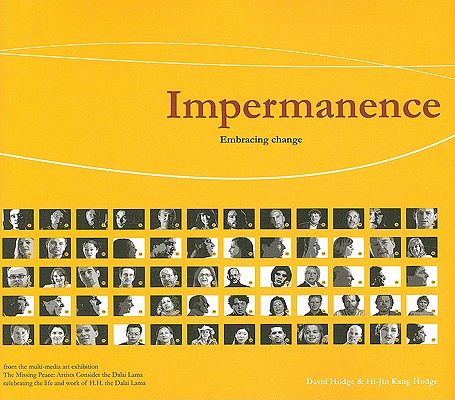 Impermanence (Hardcover)
Embracing Change [With DVD]
Snow Lion Publications, 9781559393072, 159pp.
Publication Date: February 16, 2009
* Individual store prices may vary.
December 2008 Indie Next List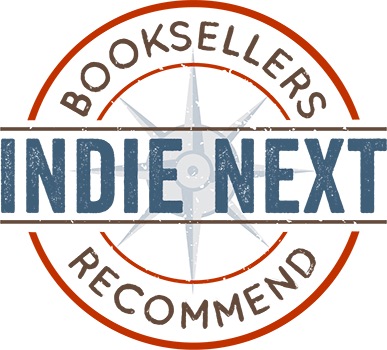 "In 2005, multi-media artists David and Hi-Jin Hodge created an installation on 'Impermanence' for an exhibit honoring the Dalai Lama. This beautifully designed book -- which includes an interactive DVD -- features photographs of the various speakers, along with their often moving reflections, and wonderfully recreates the gallery experience."
— Karl Pohrt, Shaman Drum Bookshop, Ann Arbor, MI
View the List
Description
What does it mean that we are constantly changing? How do people confront ideas like death and change? Asked to contribute to an exhibit celebrating the work of the Dalai Lama, multimedia artists David and Hi-Jin Hodge interviewed over a hundred people about impermanence and change in their lives. Their subjects ranged from philosophers, gardeners, economists, spiritual leaders, doctors, and patients. The result was incredibly moving. The Hodges's installation consisted of a large circular arrangement of mounted iPods on which the interviews played simultaneously, each on its own screen. Now this unique record has been made available for a wider audience; it includes both a book and a DVD so that the interviews can be viewed as they were seen in the original exhibit. Though impermanence is a central Buddhist concept, it's also a universal concern. We all grow up, change, and eventually pass into another state." Impermanence: Embracing Change" provides a range of voices both profound and heartwarming that address these questions.
About the Author
David Hodge and Hi-Jin Hodge are internationally recognized artists, designers, and filmmakers. Their artistic video installations explore a diverse range of topics typically blending editorial materials and innovative uses of technology to explore complex human and social questions. David's and Hi-Jin's work encompasses many new and traditional types of media. They've shown ocean views on the side of a forty-story office building in downtown Seoul and were the first to use video iPods in an artistic installation. Today they continue to evolve as artists, always looking for new ways to bring video and other media to bear on pressing social questions.
Praise For Impermanence: Embracing Change [With DVD]…
"Insights from lay bodhisattvas and noted Buddhist and spiritual teachers. . . . The strong theme that emerges from reading these accounts and watching the DVD is not one of depression or hopelessness over the unavoidable changes we all experience. Rather, there is a powerful theme of awakening—the sense that chaos and change offer the opportunity to develop greater flexibility in negotiating life situations, and that no matter what, there will always be new possibilities available in the world and in our lives."—Tenzin N. Tethong, President, the Dalai Lama Foundation, from the Overview


"Change—it's one of the few constants in life. All that we can really count on is that everything we experience inside and outside ourselves will change—in fact,  it's always changing with every passing moment. . . . The Buddha declared that just as the elephant makes the deepest of footprints, so the awareness of impermanence makes the deepest impact in terms of transforming our aspirations, getting to the root of suffering, and opening the way to liberation and enlightenment."—B. Alan Wallace, contributor to Impermanence: Embracing Change

"This collection of interviews recorded in both book and on DVD will be beneficial to both the people who are ignorant of the idea of impermanence and those who are well acquainted with this concept. After reading this book and watching the DVD, those who are new to the theory of impermanence will realize the impermanent nature of things and how to face changes in life, and those who have good understanding of this theory will think deeper and wider on this concept."—Tibet Journal

"A fine documentary of the modern condition."—Bookwatch

"It could be seen as a visual-auditory experience of Dependent Origination with the medium becoming the subject and vice versa. A beautifully crafted book inviting one to experience the uncluttered peace required for quiet reflection. The artists were challenged to reduce the abstract topic of impermanence and change into tangible form—to give the impermanent a permanent footing. They succeed in capturing fleeting moments of thought as they arose in an array of human beings and stringing them together like a necklace of pearls. Just as each pearl makes individual sense but the whole string creates a different but related impact, so too in this book the individual responses carry personalized meanings but taken together capture the essence of the universe."—Eastern Horizon


"Focuses on the Buddhist concept of change, which teaches that instability, change, impermanence—call it what you will—is a fact of life. Accepting that sands inevitably shift is a necessary path to stability and peace of mind. Impermanence is a valuable way station on this rocky, cliff-hanging journey. . . . A mosaic of faces and a soft cacophony of voices. It is interactive. Let the film take control. . . . You are launched into the exhibit as if you were there."—The Feminist Review


"You will be surprised, touched, and inspired as participants express themselves on aspects of impermanence such as awareness, peace, presence, and death. . . . An unusual original and uplifting book—artists using technology to speak from and to our collective heart and soul."—Light of Consciousness
or
Not Currently Available for Direct Purchase