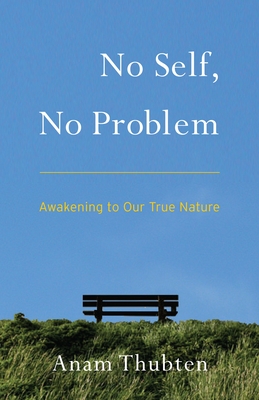 No Self, No Problem (Paperback)
Awakening to Our True Nature
Shambhala Publications, 9781559394048, 121pp.
Publication Date: June 11, 2013
Description
"There are many words we can use to describe what our true nature is. The simplest name in Buddhism for that is 'buddha nature.' The definition of buddha nature is that we are already enlightened. We are perfect as we are. When we realize this, we are perfect. When we do not realize this, we are also perfect."--from No Self, No Problem This book, based on recent talks given in California, reflects Anam Thubten Rinpoche's understanding of and insight into the universal challenges of being human. Deeply trained in the Nyingma tradition of Tibetan Buddhism, the author distills his knowledge into simple, clear words of wisdom. He avoids jargon, addressing Western thinkers who may not have any knowledge of Buddhism. His instructions cut through confusion and fixed beliefs, getting straight to the heart of our experience. With humor and ruthless honesty, he generously shares his spiritual insights.
About the Author
Anam Thubten grew up in Tibet and undertook Buddhist training in the Nyingma tradition at an early age. He has been teaching in the West since the 1990s and is the spiritual adviser and Dharma teacher for the Dharmata Foundation.
Praise For No Self, No Problem: Awakening to Our True Nature…
"Anam Thubten goes to the heart of the matter in this easy-to-read yet profound book written in an accessible contemporary style."—Mandala Magazine

"The author, through discussions on meditation, inner contentment or detachment, awareness, acceptance, compassion, ultimate awakening, and transcendent wisdom, enables us to realize and grasp that all the wealth is within us and in our control."—East and West Series

"In lucid, accessible language, [Anam Thubten] guides the reader to the realization of this infinite possibility."—Eastern Horizon

"He is both familiar with and sensitive to the psychological difficulties that can complicate spiritual practice. He approaches the core feature of Buddhist philosophy, "No-Self," in a direct, humorous, no-nonsense way that is softened by tender and compassionate insights. . . . Accessible and contemporary, [Thubten] frequently uses lively imagery to underline his points. . . . Provides not only a clear, engaging introduction to the Buddhist path, but also inspiration and salutary warnings for more experienced practitioners.—The Middle Way
Advertisement