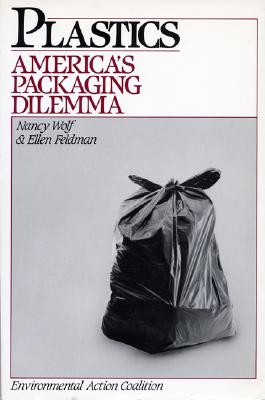 Plastics (Paperback)
America's Packaging Dilemma
Island Press, 9781559630627, 133pp.
Publication Date: December 1, 1990
* Individual store prices may vary.
About the Author
Nancy Wolf, former Executive Director of the Environmental Action Coalition, has been actively engaged in the environmental field for two decades when this book was published. Her work has included the development of written and audio-visual materials for teachers and students. As an advisor to New York City and New York State governments, she has served on numerous commissions, particularly those pertaining to solid-waste management.
Ms. Wolf is a graduate of Hollins College and gained her master's degree at The John Hopkins University.
Ellen Feldman, formerly Science Associate for the Environmental Action Coalition, is presently an environmental planning consultant with Eldon Environmental Services in Great Neck, New York. She has worked on the compositing of solid waste with special attention to plastics.
Ms. Feldman is a graduate of the University of Pennsylvania and received her master's degree from Rutgers University.
or
Not Currently Available for Direct Purchase