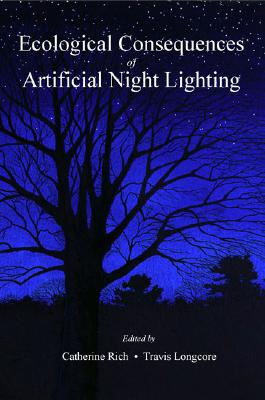 Ecological Consequences of Artificial Night Lighting (Hardcover)
Island Press, 9781559631280, 480pp.
Publication Date: December 15, 2005
Other Editions of This Title:
Paperback (12/15/2005)
* Individual store prices may vary.
Praise For Ecological Consequences of Artificial Night Lighting…
"Ecological Consequences of Artificial Night Lighting is an excellent reference that will undoubtedly raise awareness of the need to conserve energy, do proper impact assessments, and turn the lights down."
— Science
"This book is very readable and should be of interest to a wide audience, ranging from professional biologists and managers to students. ... Conservation practitioners will find strong support for the need to incorporate artificial night lighting into impact assessments and conservation planning."
— Quarterly Review of Biology
"Anyone interested in how human civilization affects natural environments will want to see this book; the literature reviews will be a treasure-trove for biologists beginning to learn about the problems."
— Auk
"It should be a primary source for anyone dealing with work related to lights and their impacts on living organisms. It's on my primary source reading list."
— Condor
"This is a book with a mission and a soul. At the front of each part is an extract of prose from one of a variety of authors that make us remember that nights are meant to be dark, beautiful and exciting. It is an academic book, but one that is written and presented in such a way that it will appeal to anyone with an interest in ecology."
— Biological Conservation
"A powerful compendium. Surely eye opening for many ecologists. ... Recommended for wildlife ecologists and anyone fighting light pollution."
— Northeastern Naturalist
"This intriguing book...offer[s] a thought-provoking reminder, '...as we light the world to suit our needs and whims...doing so may come at the expense of other living beings ... .'"
— Chicago Botanic Garden Lenhardt Library's Current Books
or
Not Currently Available for Direct Purchase