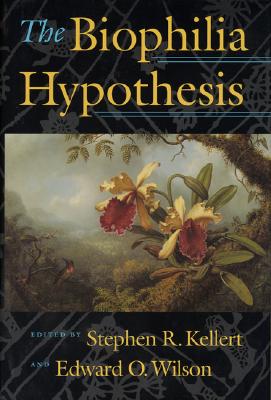 The Biophilia Hypothesis
Paperback

* Individual store prices may vary.
Other Editions of This Title:
Hardcover (10/1/1993)
Shearwater, 9781559631471, 496pp.
Publication Date: March 1, 1995
About the Author
Stephen R. Kellert was the Tweedy/Ordway Professor of Social Ecology at the Yale School of Forestry and Environmental Studies and author of numerous books including, The Biophilia Hypothesis (coedited with E. O. Wilson, 1993), The Value of Life: Biological Diversity and Human Society (1996), Kinship to Mastery: Biophilia in Human Evolution and Development (1997), The Good in Nature and Humanity: Connecting Science, Religion, and Spirituality with the Natural World (coedited with T. Farnham, 2002), and Children and Nature: Psychological, Sociocultural, and Evolutionary Investigations (coedited with P. H. Kahn, 2002).
Edward O. Wilson is Professor Emeritus at Harvard University. Arguably the most important evolutionary biologist of his time, he has made seminal contributions to the study of evolution and ecology, created the field of sociobiology, and was one of the earliest voices to speak out about biodiversity loss.  

Wilson is the author of two Pulitzer Prize winning books, On Human Nature and The Ants. He is also the author of many groundbreaking works, including Sociobiology, The Diversity of Life, The Future of Life, Consilience, Naturalist and In Search of Nature.
 
Wilson is the recipient of numerous prizes and awards, and is an active author of media articles and editorials. He was mentioned in the Economist as "one of the world's most distinguished scientists."
Before his death in 1996, Paul Shepard was Avery Professor of Human Ecology and Natural Philosophy at Pitzer College and the Claremont Graduate School. Among his books are The Others: How Animals Make Us Human (Island Press/ Shearwater Books, 1995) and Encounters with Nature, (Island Press/Shearwater Books, 1999).