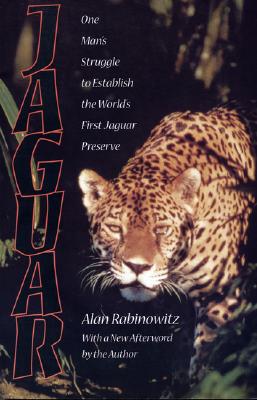 Jaguar: One Man's Struggle to Establish the World's First Jaguar Preserve (Paperback)
One Man's Struggle to Establish the World's First Jaguar Preserve
Island Press, 9781559638029, 416pp.
Publication Date: February 2, 2000
Description
In 1983, zoologist Alan Rabinowitz ventured into the rain forest of Belize, determined to study the little-known jaguar in its natural habitat and to establish the world's first jaguar preserve. Within two years, he had succeeded. In "Jaguar" he provides the only first-hand account of a scientist's experience with jaguars in the wild. Originally published in 1986, this edition includes a new preface and epilogue by the author that bring the story up to date with recent events in the region and around the world.

Advertisement