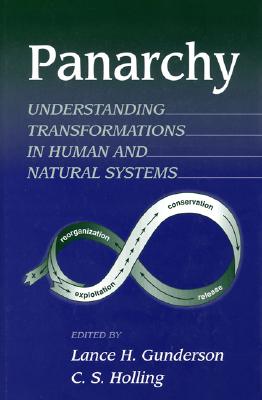 Panarchy (Paperback)
Understanding Transformations in Human and Natural Systems
Island Press, 9781559638579, 536pp.
Publication Date: December 1, 2001
* Individual store prices may vary.
Praise For Panarchy: Understanding Transformations in Human and Natural Systems…
"Resilience, timing, adaptation—these are the three pillars upon which the emergent properties of interacting systems rest. When the systems are the economy and the environment, understanding of the relationships among these concepts is crucial. This volume does a better job of explaining how to manage both money and nature to ensure humanity's long-term future than any other work I know of. Read and reflect."
— John L. Casti
"A wonderful and stimulating blend of theoretical and empirical perspectives on multiscale dynamic systems of humans and nature. This book brings together the diverse insights of some of the most creative and original thinkers on resilience and adaptive change in ecological and social systems, yet it is seamlessly integrated through coherent underlying principles. A triumph for Holling's seminal concepts, and for the Resilience Alliance."
— Simon Levin
"We denizens of the early twenty-first century have urgent need for an integrative theory that links changes in our global environment to underlying causes. Panarchy is the best presentation I've seen of the elements of such a theory, considering everything from ecosystems to political action. Anyone desiring a serious understanding of our global environment—and that should be all of us—will find no better starting point for their quest."
— John Holland