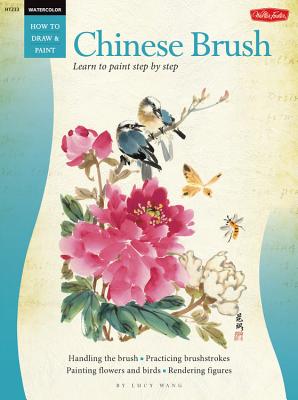 Watercolor: Chinese Brush (Paperback)
Chinese Brush
Walter Foster Publishing, 9781560101666, 31pp.
Publication Date: January 1, 2003
Description
In this gorgeously illustrated book, Lucy Wang invites you into her artistic world and shows you how to create a variety of Chinese brush paintings in watercolor. She explains a number of traditional techniques as she demonstrates her own method of developing floral and bird paintings in the Chinese style, step by step. Inside, you?ll discover how to paint an array of subjects using this unique and inspiring painting style. And you also will find essential information about painting on rice paper as well as how to mix colors and handle a Chinese brush. Moreover, you'll find a wealth of beautiful watercolor Chinese brush paintings to both copy and admire.
About the Author
Lucy Wang was born in Taiwan and graduated from the National Taiwan College of Arts in Taipei, Taiwan, where she studied with several master artists. In 1993, an invitation from the Museum of Arts and Sciences in Macon, Georgia, brought Lucy to the United States, and she continues to exhibit in both Taiwan and the United States. She has taught Chinese brush painting for more than 20 years and is a popular demonstrator for art groups and a frequent juror for exhibitions. Lucy's work has been published on magazine covers, and her television program "The Magic of Chinese Brush Painting" is broadcast on several San Diego cable television stations. Her paintings were selected for use by Blue Mountain Note Cards, published by the Audubon Society and UNICEF, and made into cross-stitch patterns by Candamar Designs.
Advertisement