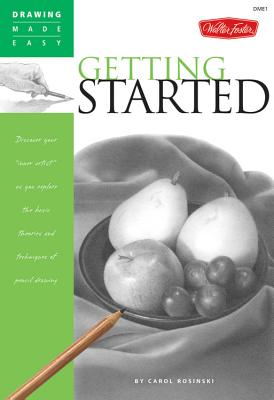 Getting Started (Paperback)
Walter Foster Publishing, 9781560109952, 64pp.
Publication Date: January 1, 2007
Description
This 64-page book provides the perfect starting point for aspiring graphite artists. Accomplished artist Carol Rosinski guides readers through the basics of drawing in pencil, starting with the essential tools and techniques and finishing with step-by-step demonstrations resulting in fully rendered pencil drawings, including a landscape, an animal portrait, and a still life.
About the Author
From an early age, Carol Rosinski could pick up a pencil and transform paper and pencil into a living scene with depth and texture. Since 1985, Carol has worked exclusively with graphite pencil, and she has more than 20 years of experience as both artist and teacher. Carol has worked as an illustrator and shown her artwork in galleries, and her drawings have appeared in a number of publications.
Advertisement