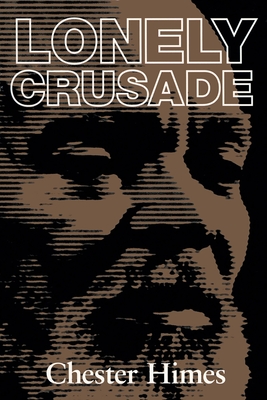 Lonely Crusade
Paperback

* Individual store prices may vary.
Description
A classic of African-American fiction, Chester Himes's tale of a young black man who becomes a union organizer during WWII examines major problems in American life: racism, anti-Semitism, labor strife, and corruption.
"Mr. Himes undertakes to consider the everpresent subconscious terror of the black man, the political morality of American Communists, the psychology of union politics, Uncle Tomism, and the relationship between Jews and Blacks. The value of this book lies in its effort to understand the psychology of oppressed and oppressor and their relationship to each other."--James Baldwin
"A better story about a young black man who become a union organizer at a west coast airplane factory during World War II. The tragedy of this particular man is a psychological one, a growing despair over being black which hamstrings him in every human relationship."--The New Yorker
"Mr. Himes can write with power and effectiveness."--New York Times

Da Capo Press, 9781560251422, 398pp.
Publication Date: July 3, 1997
About the Author
Chester Himes was the author of numerous novels, short stories, essays, and two films. Himes, who began writing while serving a prison term for jewel theft in the early 1940s, is best known for his angry social criticism in books like If He Hollers Let Him Go and Lonely Crusade and for his memorable Harlem detective novels.