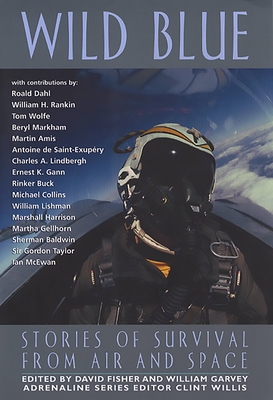 Wild Blue
Stories of Survival from Air and Space (Adrenaline)
Paperback

* Individual store prices may vary.
Description
Wild Blue collects the most gripping accounts of what some would call the greatest achievement of the century: controlled flight. Charles Lindbergh takes readers wing-walking in a barnstorming biplane; Ernest K. Gann describes how the nocturnal spell of copiloting a DC-2 at night is broken by the unexpected terror of ice on its wings; a young ace named Chuck Yeager shatters the sound barrier and then loses consciousness in a violently tumbling rocket-plane. From the soaring to the harrowing, from flying a Piper Cub over the Rockies at the age of 14 to a nighttime carrier approach with an anxious, rusty lieutenant, Wild Blue puts readers right in the cockpit.
Da Capo Press, 9781560252511, 360pp.
Publication Date: December 31, 1999