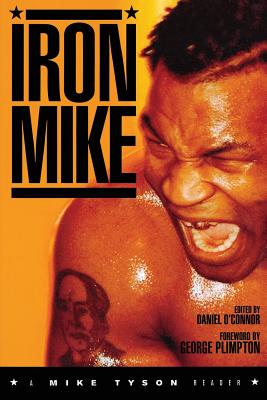 Iron Mike (Paperback)
A Mike Tyson Reader
Da Capo Press, 9781560253563, 336pp.
Publication Date: June 10, 2002
* Individual store prices may vary.
Description
Iron Mike collects the best writing on the tumultuous fifteen-year career of the most reviled and idolized athlete in the world, Michael Gerard Tyson. Since becoming, at age nineteen, the youngest heavyweight champion in history, Tyson's dramatic rise, fall, and continuing struggle has provoked more passionate writing, both in and out of the sports pages, than that of any other boxer since Muhammad Ali. Iron Mike is about more than boxing. Like no other athlete, Mike Tyson is at the nexus of America's cultural anxieties about race, class, masculinity, violence, and celebrity; like no other athlete his story of high drama and low comedy inspires writers to wrestle with these themes, with Tyson often no more than the occasion for the writer's own preoccupations. And Tyson has provided many such occasions: his rise to the Undisputed World Heavyweight Championship at age twenty-one; his rocky marriage to Robin Givens; his controversial conviction for the rape of Desiree Washington; his return to boxing and reclamation of the WBC and WBA belts; his biting of Evander Holyfield.

Iron Mike is a kaleidoscopic portrait of a man who, for better and worse, is one of the most recognizable, popular, and defining icons of our time. The book includes selections from Joyce Carol Oates, Pete Hamill, Jose Torres, Pete Dexter, Phil Berger, Christopher Hitchens, Robert Lipsyte, Dave Anderson, Jonathan Yardley, Richard Rodriguez, Katherine Dunn, Budd Schulberg, William Plummer, David Remnick, Keith Botsworth, and others.
About the Author
George Plimpton (1927-2003) was the bestselling author and editor of nearly thirty books, as well as the cofounder, publisher, and editor of the Paris Review. He wrote regularly for such magazines as Sports Illustrated and Esquire, and he appeared numerous times in films and on television.