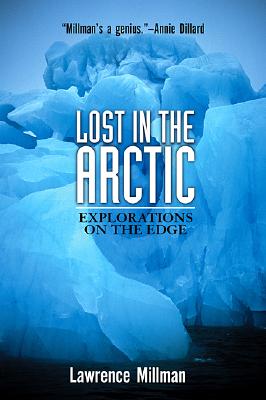 Lost in the Arctic
Explorations on the Edge
Paperback

* Individual store prices may vary.
Description
Lawrence Millman writes stylish, often wildly amusing tales of remote places and offbeat characters (from the South Pacific islands of Yap to eccentric author and explorer Hassoldt Davis, a literary man-of-action whose many brushes with death including being paralyzed by an African sorcerer). He specializes in unsolved mysteries (what really happened to the great explorer Henry Hudson after his men mutinied and cast him off in an open boat?) and odd myths. And he is not immune to misadventures of his own, often landing in extremely uncomfortable or dangerous situations in his pursuit of newand sometimes very, very oldplaces, cultures, and experiences. From the experience of being marooned on an uncharted island in the Arctic to an encounter with Kodiak bears in Alaska, this collection features 17 new piecespunctuated by a scattering of Millman's best work from more than two decades. Readers will meet Icelandic revolutionaries, visit museum exhibits of penis pins, and unearth the remains of frozen explorerswhose fate Millman has so far managed to avoidand will quickly come to understand why this writer's work has evoked favorable comparisons with the likes of Redmond O'Hanlon and Bruce Chatwin. "Millman's a genius."Annie Dillard "He is that rare travelera person with guts and a sense of humor. He is also a wonderful writer."Paul Theroux.
Da Capo Press, 9781560254119, 368pp.
Publication Date: September 1, 2002
or
Not Currently Available for Direct Purchase