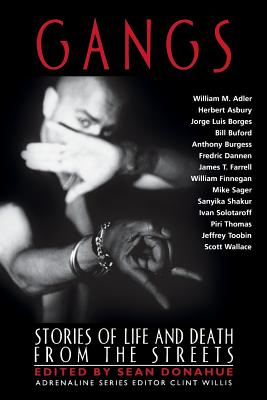 Gangs
Stories of Life and Death from the Streets (Adrenaline Classics)
Paperback

* Individual store prices may vary.
Description
Gang life is both the starting point and the dark side of the American dream. Ethnic groups and immigrants have long turned to gangs for protection and support when it was offered nowhere else. From the Five Points to South Central L.A., Bowery Boys to Bloods and Crips, the James gang to gangsta rap, gangs offer a largely urban version of the American frontier: an opportunity and a refuge for society's outlaws, outcasts, and outsiders. Featuring superb writing drawn from the best fiction, nonfiction, and journalism, Gangs takes the reader on a tour of this underground, from accounts of New York's violent past by Herbert Asbury (The Gangs of New York) and Mark Helprin (A Winter's Tale) to Hunter S. Thompson's unflinching report from within the Hell's Angels and T. J. English inside America's most notorious Vietnamese gang. Other selections bring readers into the Irish, Italian, and Jewish Mobs as well as the Triads of America's Chinatowns, and chart the role of the vicious drug trade in contemporary gang life. With photographs and its wild and turbulent tour through the American underworld, Gangs paints a visceral and fascinating picture of a part of the American experience that is more nightmare than dream.
Da Capo Press, 9781560254256, 364pp.
Publication Date: October 7, 2002
About the Author
Sean Donahue and has worked as an editor and journalist in Maine, Boston, and San Francisco. He lives with his wife in Portland, Maine.
Clint Willis is the series editor of Adrenaline Books.