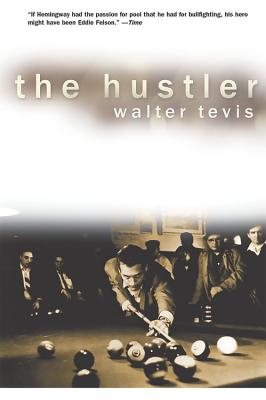 The Hustler (Paperback)
Carroll & Graf Publishers, 9781560254737, 224pp.
Publication Date: December 31, 2002
Description
When it was first published in 1959, The Hustler was the first—and the best—novel written about billiards in the 400-year history of the game. The book quickly won a respected readership and later an audience for the movie with the same name starring Paul Newman and Jackie Gleason. The Hustler is about the victories and losses of one "Fast" Eddie Felson, a poolroom hustler who travels from town to town conning strangers into thinking they could beat him at the game when in fact, he is a skillful player who has never lost a game. Until he meets his match in Minnesota Fats, the true king of the poolroom, causing his life to change drastically. This is a classic tale of a man's struggle with his soul and his self-esteem. "If Hemingway had the passion for pool that he had for bullfighting, his hero might have been Eddie Felson."—Time "A wonderful hymn to the last true era when men of substance played pool with a vengeance."—Time Out
About the Author
Walter Tevis (1928-1984) published The Color of Money, a sequel to The Hustler that was also made into a motion picture, and Mockingbird, which was nominated for a Nebula Best Novel award.
Advertisement