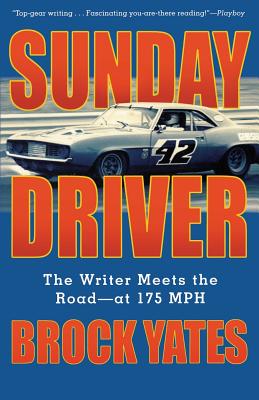 Sunday Driver (Paperback)
The Writer Meets the Road--at 175 MPH
Da Capo Press, 9781560255413, 256pp.
Publication Date: August 24, 2004
* Individual store prices may vary.
Description
For everyone who's ever wanted to know what it's really like to get behind the wheel of a racecar, automotive enthusiast Brock Yates lived the dream, and lived to tell about it. You'll smell the fumes and feel the heat rising from the track as Brock takes the reader through a refresher course at Bob Bondurant's high-performance driving school, then off to Watkins Glen, Michigan Motor Speedway, and across the country on an unsanctioned, hair-raising thirty-six-hour race from New York to Los Angeles. Sunday Driver is the perfect companion for anyone who has felt the need for speed, or just marveled as they watched their favorite driver race around the track at death-defying speed and wondered what it would feel like to be in the driver's seat.