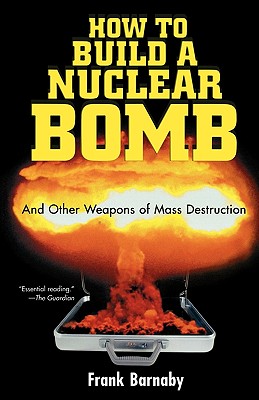 How to Build a Nuclear Bomb (Paperback)
And Other Weapons of Mass Destruction
Bold Type Books, 9781560256038, 256pp.
Publication Date: March 17, 2004
* Individual store prices may vary.
Description
Weapons of mass destruction (WMD) are the greatest threat to national security in the twenty-first century. How to Build a Nuclear Bomb explains what it takes for a rogue state or terrorist group to obtain and use them. But nuclear weapons and terrorism expert Frank Barnaby has not written a collection of scare stories. His purpose in How to Build a Nuclear Bomb is to counteract the "misinformation, often put out for propaganda purposes" and general ignorance on this most urgent of topics. Barnaby describes, in straightforward, non-sensational terms what is involved when a state or a terrorist group sets out to make a weapon of mass destruction, what they are capable of doing, and what is needed to produce one. By outlining the parameters of the problem, Barnaby is able to accurately gauge the threat that WMD pose, arguing that counterterrorist measures urgently need to be stepped up to meet the challenges of a new era of international terror.