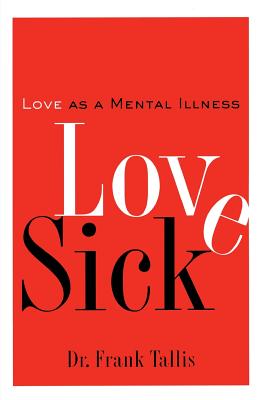 Love Sick (Paperback)
Love as a Mental Illness
Da Capo Lifelong Books, 9781560256472, 332pp.
Publication Date: January 3, 2005
* Individual store prices may vary.
Description
Obsessive thoughts, erratic mood swings, insomnia, loss of appetite, recurrent and persistent images and impulses, superstitious or ritualistic compulsions, delusion, the inability to concentrate—exhibiting just five or six of these symptoms is enough to merit a diagnosis of a major depressive episode. Yet we all subconsciously welcome these symptoms when we allow ourselves to fall in love. In Love Sick, Dr. Frank Tallis, a leading authority on obsessive disorders, considers our experiences and expressions of love, and why the combinations of pleasure and pain, ecstasy and despair, rapture and grief have come to characterize what we mean when we speak of falling in love. Tallis examines why the agony associated with romantic love continues to be such a popular subject for poets, philosophers, songwriters, and scientists, and questions just how healthy our attitudes are and whether there may in fact be more sane, less tortured ways to love. A highly informative exploration of how, throughout time, principally in the West, the symptoms of mental illness have been used to describe the state of being in love, this book offers an eloquent, thought-provoking, and endlessly illuminating look at one of the most important aspects of human behavior.