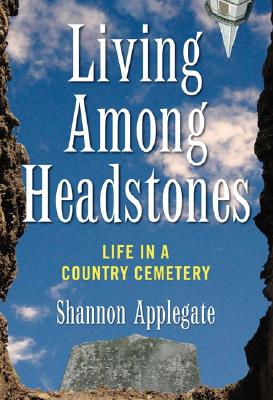 Living Among Headstones (Hardcover)
Life in a Country Cemetery
Da Capo Press, 9781560256779, 336pp.
Publication Date: May 1, 2005
Other Editions of This Title:
Paperback (4/1/2006)
* Individual store prices may vary.
Description
A few years ago, Shannon Applegate was bequeathed a small cemetery in western Oregon. The neglected five acres were not only the burial site for generations of her family and friends but the designated resting ground for many in the nearby, down-on-its-luck logging town. Living Among Headstones chronicles the author's experiences as she takes charge of this sacred land and finds herself plotting graves, consoling families, and confronting the funeral industry as she examines the universal question of why the living care so much about the earthly setting in which the dead are laid to rest. Filled with humor, singular events, pathos, original illustrations, and unexpected smiles, this book offers historical asides and moving personal stories. For example, Shannon explores the language and customs of funerals as she agonizes over how to approach families who have covered graves with plastic flowers and inappropriate ornaments. In doing so, she contemplates the myriad ways cultures past and present approach the dead. In part, this is a book about rural cemeteries in contemporary America, but the sum is a meditation on how we long for those we love to have a continuing place in our world, focusing as much on life as death.
or
Not Currently Available for Direct Purchase