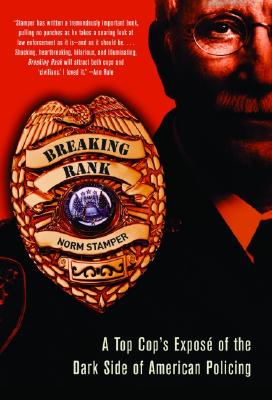 Breaking Rank: A Top Cop's Expose of the Dark Side of American Policing (Hardcover)
A Top Cop's Expose of the Dark Side of American Policing
Nation Books, 9781560256939, 384pp.
Publication Date: April 1, 2005
* Individual store prices may vary.
or
Not Currently Available for Direct Purchase
Description
Norm Stamper, formerly chief of the Seattle Police Force and deputy chief of the San Diego Police Department, has written a story unlike any other. Part memoir, part polemic on the state of policing in America, Breaking Rank melds progressive politics with hard-boiled reportage in the tradition of Charles Bukowski and Elmore Leonard. With provocatively titled chapters like "Why White Cops Kill Black Men" and "Sexual Predators in Uniform," Stamper reveals a force that can be racist, corrupt, overly militaristic, and chauvinist, yet is also made up of brave and good men and women. He reflects upon what it is like to kill a man, why drugs should be decriminalized, the correct approach to prostitution and gun control, and how the force should be trained for the future. Stamper's prescriptions for change are both reasoned and challenging, but at no time does Breaking Rank become didactic— it is a riveting story told from the perspective of one of America's top cops on the street.
Advertisement