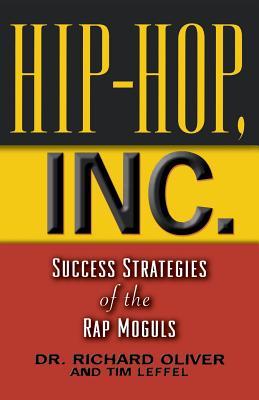 Hip Hop, Inc.
Success Strategies of the Rap Moguls
Paperback

* Individual store prices may vary.
Description
At the heart of hip-hop--the most vigorous, electric development in the music world since the advent of punk rock--are its brilliant entrepreneurs. Some have demonstrated business instinct and marketing savvy that would make many Fortune 500 CEOs envious. Hip-hop and the moguls behind it are a force to be reckoned with. These larger-than-life figures, the elite of hip-hop, have prospered through a combination of old-fashioned business savvy, shrewd marketing, and constant commercial reinvention. Over the past decade, their collective net worth has grown upwards of 1 billion. Hip Hop, Inc. reveals the secrets of success that can be applied to virtually any other business. It illustrates these secrets by telling the never-before-told stories of the most successful of the rap elite and, through extensive interviews, lets the advice flow from the millionaires themselves.
Da Capo Press, 9781560257325, 256pp.
Publication Date: February 1, 2006
About the Author
Dr. Richard W. Oliver has published a variety of successful business books, including The Shape of Things to Come: 7 Imperatives for Winning in the New World of Business; The Coming Biotech Age: the Business of Bio-Materials; The Biotech Age: The Business of Biotech and How To Make Money From It, and What Is Transparency? all published by McGraw-Hill. He also co-wrote Hockey Tonk: The Amazing Story of the Nashville Predators with NHL Nashville Predators hockey team owner Craig Leopold (Thomas Nelson Publishing) and co-wrote The Eagle and the Monk: 7 Principles of Successful Change with William A. Jenkins (Gates & Bridges Publishing). He has also published dozens of articles in a variety of business magazines and speaks frequently around the world on business strategy. He formerly served as VP of Marketing at Nortel, as a professor of management at Vanderbilt University's Owen Graduate School of Management, and as a board member for four public companies. He is currently the CEO of American Learning Solutions, a company he founded in 2000. Tim Leffel is the managing editor of the Journal of Business Strategy on-line. He is the author of The World's Cheapest Destinations and has contributed to several business books, including The Seven Irrefutable Rules of Small Business Success. A frequent media commentator, he has been interviewed on national television and on numerous radio programs. He has been published in a wide variety of newspapers and magazines such as The Wall Street Journal, USA Today, and MSN Money. His credits include Robb Report, St. Petersburg Times, and National Geographic Traveler. He received a Bachelors Degree in Music Management from James Madison University and spent seven years in marketing at RCA Records, working with such influential rap acts as A Tribe Called Quest, KRS-One, Kool Mo Dee, Too Short, and the Wu-Tang Clan. He lives in Nashville, TN.
or
Not Currently Available for Direct Purchase