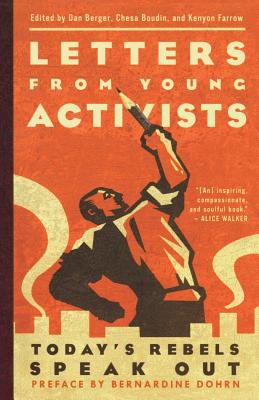 Letters from Young Activists (Paperback)
Today's Rebels Speak Out
Bold Type Books, 9781560257479, 256pp.
Publication Date: October 25, 2005
* Individual store prices may vary.
Description
Who will lead America in the years to come? Letters from Young Activists introduces America's bold, exciting, new generation of activists. These diverse authors challenge the common misconception that today's young people are apathetic, shallow, and materialistic. Aged ten to thirty-one, these atheist, Christian, Jewish, Muslim, pagan, transgender, heterosexual, bisexual, metrosexual Americans are from every type of background and ethnicity, but are united by their struggle toward a common goal. They are the inheritors of their parents' legacy from the sixties, but also have the imagination and courage to embark on new paths and different directions. In letters addressed to their parents, to past generations, to each other, to the youth of tomorrow and to their future selves, each author articulates his or her vision for the world as they work towards racial, economic, gender, environmental and global justice. As the editors write in their introduction: "From globalization to the war on terrorism and beyond, our generation is compelled to action in the midst of a rapidly changing, and unique political moment Our challenge, and yours, is to live our lives in a way that does not make a mockery of our values."
About the Author
Dan Berger has been involved in movements for social change since the age of fourteen. He is currently finishing a book on the Weather Underground and working for his doctorate from U Penn.
Chesa Boudin was the leader of the Yale Student Legal Action Movement and is currently studying issues of forced migration in Oxford, England, where he is a Rhodes Scholar.
Kenyon Farrow is a journalist and public speaker and has been published in City Limits, on activism websites and works to abolish the prison industrial complex.