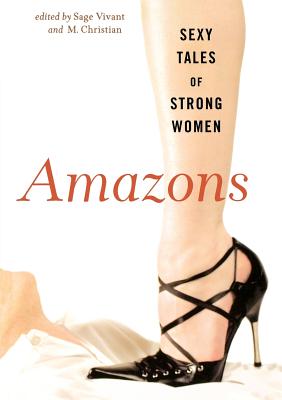 Amazons (Paperback)
Sexy Tales of Strong Women
Running Press Adult, 9781560257608, 416pp.
Publication Date: February 23, 2006
* Individual store prices may vary.
Description
Amazons is an erotic, frequently funny, and potentially disturbing anthology of stories about larger-than-life women. These tales are told by a wide variety of writers, reflecting a range of viewpoints and story styles. In Amazons, writers such as Catherine Lundoff, Chris Bridges, Susan St. Aubin, Bryn Colvin, and Jason Rubis "play" with the erotic theme of the Amazon, expounding upon and deconstructing the image of strong women in a variety of wide-ranging stories. These and many more acclaimed authors of erotica explore the cliché of the powerful woman. These are not simply stories of the classical myth (though some play tribute to it). These stories dismantle the legend and break the myth apart, exploding it as it relates to gender, power, femininity vs. masculinity, and women's roles in history. Amazons includes worshipful tales of the legendary female warriors, fantasies about modern amazons cruising city streets, midgets (with attitude), cowgirls, giants, supermodels (with attitude), matriarchs, mothers (and grandmothers), cops, jocks, soldiers, bosses and many others. These stories are funny and sarcastic, horrific, light and fantastic, scary — but always incredibly erotic.
About the Author
After more than a decade in the banking industry, Sage Vivant decided that erotica was more important and certainly more fun than early withdrawal penalties. In 1998, she established Custom Erotica Source, where individual clients who crave tailor-made erotic tales can find satisfaction. She has written hundreds of stories for wide ranging tastes and with partner M. Christian, has co-edited anthologies and teaches the class "Writing for Your Sex Life."

M. Christian is the widely celebrated author of four collections of short stories, two novels, over 200 short stories appearing in a wide range of magazines, Web sites and anthologies, and the editor of 18 anthologies. In erotica, M. Christian is the most published contemporary erotic writer, having stories featured in just about every acknowledged master erotica anthology series. While she enjoys writing erotica, she is more than just a 'sex writer,' as evidenced by more than respectable credits in many other markets and genres, such as SF, fantasy, and horror.

They both reside in San Francisco, CA.